Santiago Moreno – Abogados , is a law firm founded in 1990 by Santiago Moreno, one of the first Spanish lawyers to specialise in Gambling Law.
The firm is specialised in Gambling Law, and it carried out its activity within the ambit of Company Law.
The experience acquired throughout these years has made us become aware that clients expect professionalism, closeness and instant and personalised attention, which can only be achieved by a qualified motivated and highly specialised team.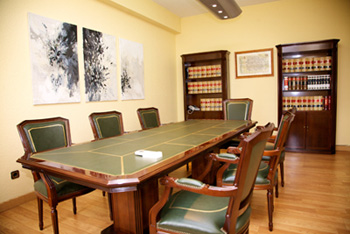 The firm is specialised in Gambling Law and, furthermore, it has extensive experience in the assessment and legal representation in the following subjects
Adress:
Pº de la Castellana, 123, esc. dcha., 7º C, 28046 Madrid
Phone:
915 71 26 24
Email:
secretaria@santiagomorenoabogados.es