Santiago Moreno – Abogados , is a law firm founded in 1990. It is located at Paseo de la Castellana, nº 123, (28046 Madrid), in the business centre of the capital.
The director and founder of the firm, Santiago Moreno, is one of the first Spanish lawyers to specialise in Gambling Law. Since 1986, he has actively participated in the whole development of the regulating standards of the sector of reference, both at a national level, especially within the authorisation ambit of the different Autonomous Regions, and at an international level, with special reference to countries such as Chile and Argentina.
At the beginning of his professional career, he combined independent professional practice with the post of technical general secretary of different associations of the gaming sector, such as ANDEMAR (Asociación Nacional de Máquinas Recreativas) and FAMAR (Federación de Asociaciones de Máquinas Recreativas), which enabled him to gain a wide and solid understanding of the sector, not only theoretical, but also practical knowledge, of the subject in question.
The firm is specialised in Gambling Law, and it carried out its activity within the ambit of Company Law.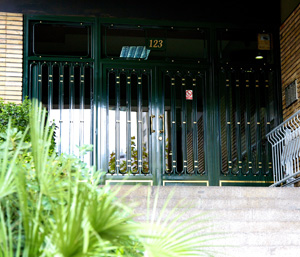 The experience acquired throughout these years has made us become aware that clients expect professionalism, closeness and instant and personalised attention, which can only be achieved by a qualified motivated and highly specialised team.
Santiago Moreno – Abogados has managed to conjugate an extensive portfolio of clients, who, in the majority of cases, have been confiding in the firm ever since the beginning. The firm has expanded into both national and international territories, adapting and evolving in accordance with the circumstances and the changing times.
For this reason, our main objectives are, and will continue to be, directed towards our clients, constantly keeping ourselves updated.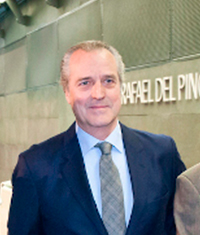 Founder and director
Law Degree attained from the Universidad Complutense of Madrid (CEU San Pablo).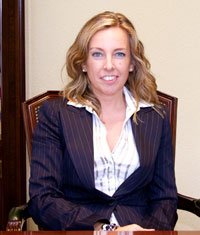 Lawyer
Law Degree attained from the Universidad Autónoma de Madrid (Promotion 1990-1995).
Santiago Moreno – Abogados, has an Accounting and Administration Department, as well as a department of junior lawyers.
Likewise, it also disposes of a selected network of external collaborators (court representative, auditors, translators, notary publics, etc.) which allows the firm to provide an appropriate response to suit the needs of the client.